Tom Barbash & Ewan Morrison
Thu 22 Aug 13:45 – 14:45 The Spiegeltent £12.00, £10.00
DELUDED DREAMS OF FREEDOM
Hear from two authors whose latest fictions are founded on fantastical fact as they discuss their new books with author David Mitchell. Multi-talented Scottish writer Ewan Morrison returns to novel-writing with Nina X, a story of a girl's imprisonment in a London flat by a monstrous leader. The brilliant American author Tom Barbash launches his evocative and wildly absorbing new novel The Dakota Winters, set in New York City in the run-up to John Lennon's assassination.
https://www.edbookfest.co.uk/the-festival/whats-on/tom-barbash-ewan-morrison
Mark Billingham
Thu 22 Aug 20:45 – 21:45
Spark Theatre on George Street
£12.00,

£10.00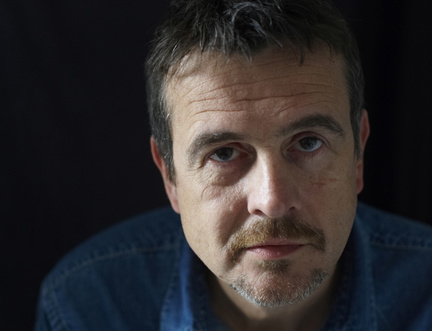 REAPING SECRETS OF SUCCESS
Mark Billingham has a secret in store for fans of Tom Thorne and Nicola Tanner. Their Little Secret, the latest from the Theakston Old Peculier Crime Novel Award winner, features a single mum seeking excitement but finding something altogether more frightening. While Billingham is riding high on the success of one bestseller after another, he continues to write intelligent and authentic crime books. What's his secret? Find out today as he talks to Scottish comedian Fred MacAulay.
https://www.edbookfest.co.uk/the-festival/whats-on/mark-billingham-6-13315#
Elif Shafak
Fri 23 Aug 10:15 – 11:15
The Spiegeltent
£12.00,

£10.00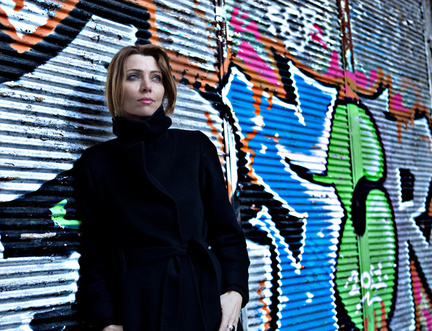 Sponsored by

LIFE AFTER DEATH
Studies of bodies shortly after death suggest brain activity may continue for minutes after the blood supply has stopped. This lies behind Elif Shafak's intriguing novel 10 Minutes and 38 Seconds in This Strange World, which chronicles the ebbing thoughts of a murdered Turkish woman. Surprisingly funny and deeply moving, the story explores her gorgeous memories as well as the mistreatment of one ordinary human. Join Shafak as she discusses the ideas in her new book with Lennie Goodings.
Longlisted for the 2019 Booker Prize
https://www.edbookfest.co.uk/the-festival/whats-on/elif-shafak-3-13393
Haylen Beck & Lilja Sigurdardottir
Fri 23 Aug 13:45 – 14:45
The Spiegeltent
£ What you can
Pay what you can for this event: choose your own ticket price on the booking form.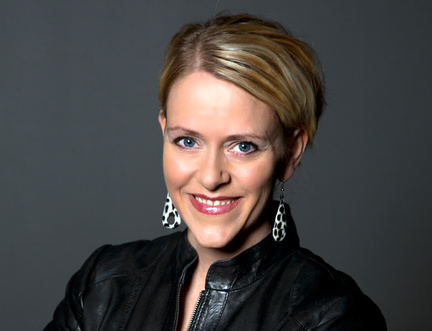 WHEN SONS DISAPPEAR
Missing boys connect new books from Edgar-nominated author Haylen Beck (pen name of bestselling writer Stuart Neville) and Icelandic crime writer Lilja Sigurdardottir. Beck's Lost You follows two women seeking a disappeared child whom they both claim is rightfully theirs. In Trap, the second entry in Sigurdardottir's Reykjavik Noir trilogy, a young mother finds herself in the midst of a nightmare when her son is snatched. Discover gripping new fiction this afternoon as they talk to author Mary Paulson-Ellis.
We invite you to Pay What You Can for this event. You may choose to pay an amount between £0 and £25 for your ticket, taking into consideration what you can reasonably afford to spend. This pricing has been introduced to help make the Book Festival accessible to those with limited means. If you are able to pay more for your ticket, you will help support our efforts to provide financial flexibility to those who most need it.
https://www.edbookfest.co.uk/the-festival/whats-on/haylen-beck-lilja-sigurdardottir-13398
Leye Adenle & Alan Parks
Sat 24 Aug 13:45 – 14:45
The Spiegeltent
£12.00,

£10.00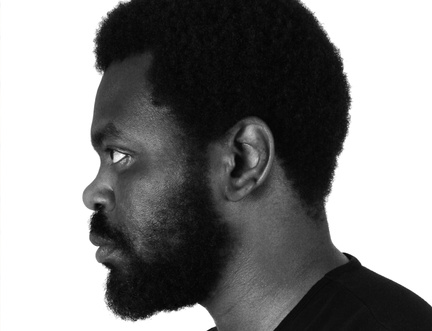 ON GRIMY STREETS
The second book in Nigeria-born Leye Adenle's Amaka Mbadiwe series, When Trouble Sleeps, finds the self-appointed saviour of Lagos's sex workers embroiled in a political scandal that may have devastating consequences. Scottish crime writer Alan Parks returns to his Harry McCoy thriller series as Glasgow's gangland warfare heats up in February's Son. These are two talented writers to keep an eye on.
https://www.edbookfest.co.uk/the-festival/whats-on/leye-adenle-alan-parks-13458
Kirsty Wark
Sat 24 Aug 18:45 – 19:45
The New York Times Main Theatre
£12.00,

£10.00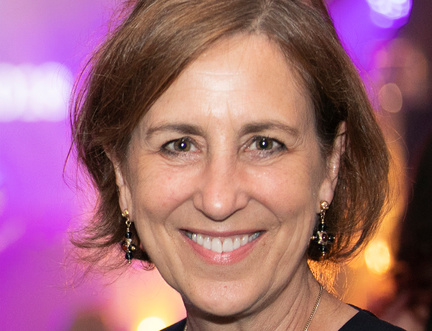 MYSTERIES OF THE LOCH
After a hugely successful debut novel which harnessed exquisite storytelling and a gorgeous evocation of wartime Arran, Kirsty Wark returns with The House by the Loch, a family mystery set on the shores of Loch Doon. A young mother feels trapped in her remote rural home, and the consequences reverberate for generations. One of our leading broadcasters, Wark proves she knows the difference between fiction and fake news. Chaired by Jane Fowler.
https://www.edbookfest.co.uk/the-festival/whats-on/kirsty-wark-1-13435
Claire Askew & Thomas Enger
Sun 25 Aug 12:00 – 13:00
The Spiegeltent
£12.00,

£10.00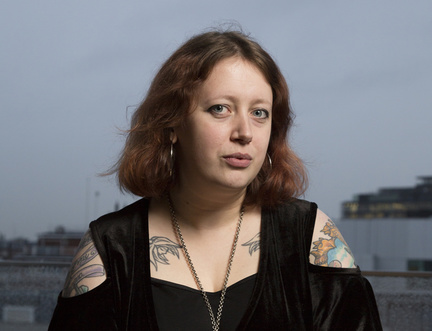 EUROCRIME SCRIBES
Our Citizen schools writer-in-residence, Claire Askew, is a major new voice in British crime fiction. What You Pay For is her second novel, revolving around the mysterious reappearance of DI Birch's younger brother. Norway's Thomas Enger is making waves with his latest, Inborn, which covers disturbing ground as a teenager is charged with the murders of two school friends. Discover a new generation of noir superstars.
George Alagiah
Sun 25 Aug 18:45 – 19:45
The New York Times Main Theatre
£12.00,

£10.00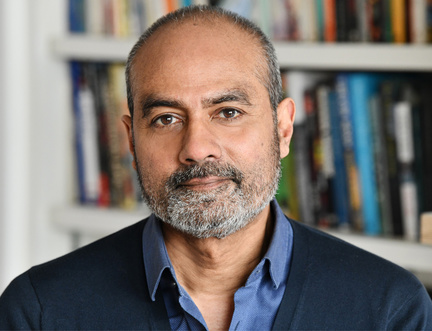 A BURNING AMBITION
Join popular BBC broadcaster George Alagiah as he takes off his reporting hat and plunges into a new career as political thriller writer, drawing on his knowledge and experience of working in Africa. The Burning Land sees South Africa torn apart by propaganda and murder as one of the country's bright young hopes is slain. Two childhood friends reunite in order to fight for the soul of their nation. Chaired by Allan Little.
Vote for The Burning Land by George Alagiah in the First Book Award.
https://www.edbookfest.co.uk/the-festival/whats-on/george-alagiah
Jan-Philipp Sendker
Mon 26 Aug 15:30 – 16:30
Writers' Retreat
£8.00,

£6.00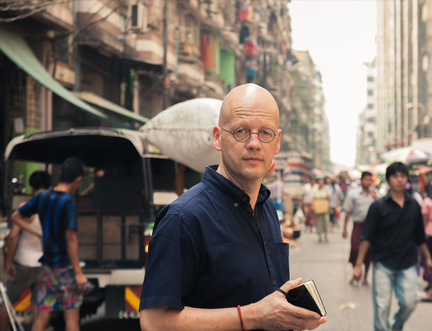 CHINESE WHISPERS
Few things could be more terrifying than a threat against your child's safety. That's the propulsive force behind Jan-Philipp Sendker's gripping thriller The Far Side of the Night, the last in the bestselling Rising Dragon series. Paul and Christine are many miles from the sanctuary of China's US Embassy, in need of help and unable to trust the strangers around them. Sendker takes us deep into the soul of modern China.
https://www.edbookfest.co.uk/the-festival/whats-on/jan-philipp-sendker-13743
Wayne Holloway & Malcolm Mackay
Mon 26 Aug 20:30 – 21:30
Baillie Gifford Corner Theatre
£8.00,

£6.00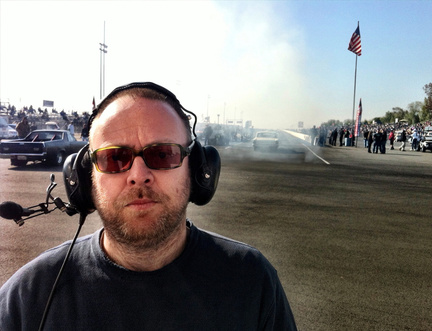 PREDICTING THE FUTURE
Join two writers with captivating but bleak visions of the future. In Bindlestiff, author and director Wayne Holloway weaves prose and screenplay to craft a dystopian satire on Hollywood, race and class divisions in a post-Trump era. Stornoway writer Malcolm Mackay's A Line of Forgotten Blood is a gumshoe caper set in an independent, and corrupt, Scotland. Are their tales really as far-fetched as they initially seem?
For more information about these and other events going on you can check out the Edinburgh International Book Festival at https://www.edbookfest.co.uk/
Facebook Page https://www.facebook.com/edbookfest/
Twitter page at https://twitter.com/edbookfest/
Instagram at https://www.instagram.com/edbookfest/